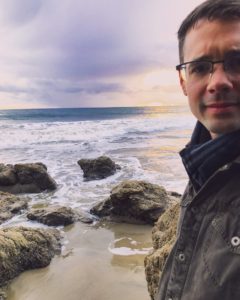 I am a researcher at Accenture Labs where I have the privilege of working with an innovative group of researchers developing Artificial Intelligence solutions in various industrial spaces. I received my PhD in Cognitive & Information Sciences at the University of California, Merced. 
Check out this tutorial for the R package cmscu. We developed this package so R users could efficiently build very large n-gram frequency dictionaries on natural text corpora ("big data") and implement computationally heavy smoothing algorithms such as Modified Kneser-Ney.
Some of my recent work on the sequential dependence of online restaurant reviews is currently being featured at the Center for Data on the Mind.